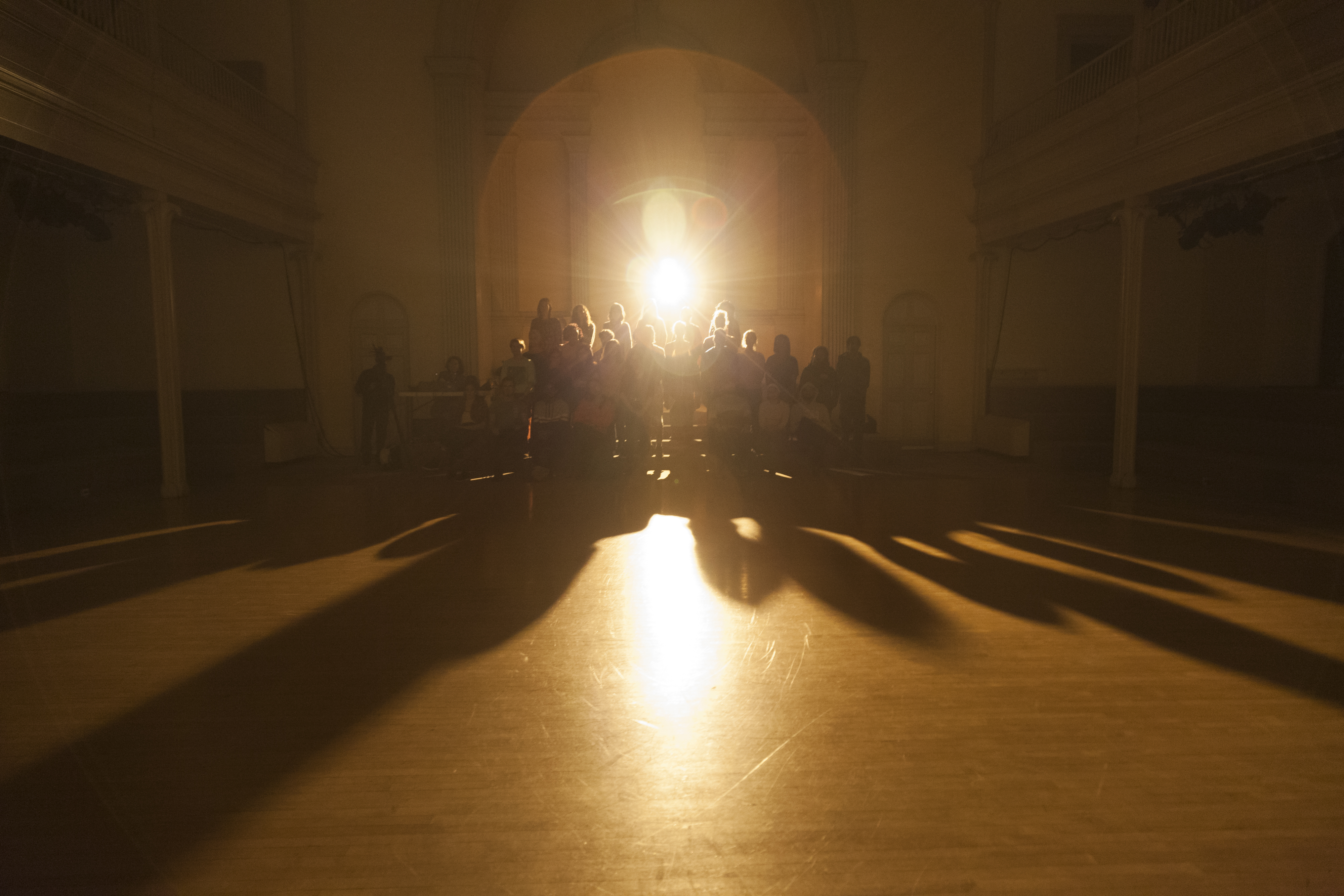 Our Epithelium (2019)
with Madeline Best, Peggy Cheng, André Daughtry, Rebecca Davis, Blaze Ferrer, Katherine Howard, Elena Rose Light, Julie Mayo, Kay Ottinger, Londs (Lindsay) Reuter, and Tara Sheena.
And lighting by Kathy Kaufmann.
Choreography for psychosocial motor systems. This work crafts reciprocal social material, such as conversation and yawning, which functions largely unconsciously in the autonomic nervous system. Highly composed and barely performative, this piece is made for a large cast and a small audience. It is architectural, reciprocal, interpersonal, and we can't do it without you.

The epithelium is tissue that lines internal organs. It regulates secretion and absorption, what comes in and what goes out.
The creation of Ursula Eagly's Our Epithelium was made possible, in part, by the Danspace Project 2018-2019 Commissioning Initiative, supported by the Jerome Foundation, as well as with a production residency supported by The Andrew W. Mellon Foundation. Ursula Eagly researched, developed and honed Our Epithelium with financial, administrative and residency support from Dance in Process at Gibney. This project is supported by Movement Research Exchange/Korea with funding support from the Asian Cultural Council and the Seoul Foundation for Arts and Culture. This project is supported by the GPS/Global Practice Sharing program of Movement Research with funding from the Trust for Mutual Understanding.
PHOTOGRAPH by Anja Hitzenberger